Art Basel 2022
Hermann Nitsch at Pace
June 14 — 19, 2022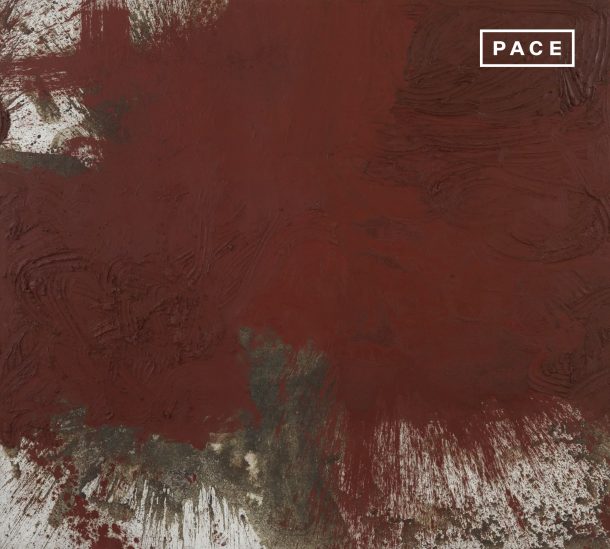 Pace is showing Nitsch at the 2022 edition of Art Basel.
The gallery's booth will reflect the breadth of its program as well as its strong relationships with distinguished collectors, featuring 20th century masterpieces, contemporary painting and sculpture, and cutting-edge digital works that underscore Pace's commitment to supporting its artists' advanced studio practices.
For this year's Art Basel, the gallery has been entrusted with major works by Joan Mitchell, Helen Frankenthaler, Pablo Picasso, Andy Warhol, Jean Dubuffet, Mark Rothko, Robert Rauschenberg, and Sigmar Polke from significant private collections and estates. Pace's booth will foreground the enduring potency and impact of these masterworks, which were created by some of the most important artists of the 20th century. Mitchell's vibrant, frenetic painting Bergerie (1961-62) and Frankenthaler's 1962 painting Yellow Games exemplify the artists' virtuosic abstractions. Pace's presentation of Picasso's late-career painting Nu assis (1972), created a year before the artist's death and held in a private collection since 2014, reflects the gallery's long relationship with the Picasso family and estate.
Pace's Art Basel presentation will showcase works by artists with ongoing projects in Venice: Huong Dodinh, Latifa Echakhch, Kiki Kogelnik, Lee Kun-Yong, Louise Nevelson, and Hermann Nitsch. It will feature vibrant paintings created by Kogelnik in the 1960s, including her 1964 work
Outer Space
, produced following her move from Austria to New York. This dynamic painting, which features floating silhouettes amid a sea of orbs and other geometric forms, speaks to Kogelnik's unique engagement with and approach to the Pop movement, particularly the work of Roy Lichtenstein. The booth also includes elegant, minimalist compositions by Dodinh, who joined the gallery in 2022; new works incorporating concrete and acrylic by Echakhch; a Bodyscape painting by Lee, a leading figure of the Korean avant-garde who unites performance with other mediums; a black painted wood sculpture made by Nevelson in 1975; and highly experimental paintings by Nitsch, who died this year at age 83.
more
Art Basel
Pace | Booth A8
Jun 14 – 19, 2022